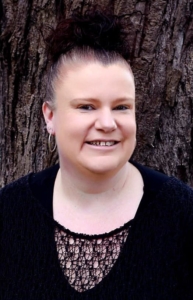 Leah has been with the Meredith Community Centre since September 2018.  Starting with programs and administration, Leah accepted the role of Manager from March 2020.
Having lived in the Golden Plains Shire for many years, Leah has a desire to assist the community in any way in which she can and is a strong advocate for Community in any sense.
Leah's background is extensive and her knowledge stretches from small business to computer literacy, public speaking, management and administration as well as many years experience in insurance, investigation and hospitality.
Leah offers both group and one on one tutoring with the Be Connected Program and Digital Springboard through train the trainer programs.  She is also the tutor for the Digital Essential programs which are ACFE pre accredited courses.
She continues to broaden her knowledge to pass on to the Community and welcomes the challenge of new learning to share.
Leah has an open door policy and a strong desire to assist in any way she can!
We have wonderful tutors with skills and knowledge in their special subjects ready to share with you in our classes.  They teach everything from technology subjects through to arts and crafts. They are passionate about passing on their knowledge to you.