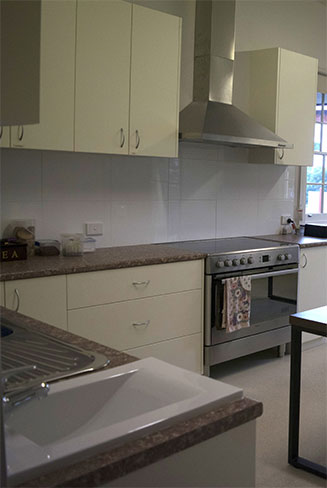 The extended and renovated kitchen provides the community with an up-to-date facility for offering cooking classes as well as food preparation for various functions held at the Centre. It also has been designed to meet food safety registration requirements, because we do not conduct any commercial food preparation the kitchen is not registered but can be registered for single events by hirers. It is the responsibility of the hirer to arrange temporary registration for their event.
The kitchen also provides an ideal location for a small group meeting as well as the opportunity to have a cuppa and chat with our friendly Staff and Committee of Management.
Accessible bench
The kitchen has a bench designed to be wheelchair and disability friendly.
Lots of space
Space to set up tables for catering for groups
Great appliances
Large size electric stove, microwave oven and a range of other appliances available