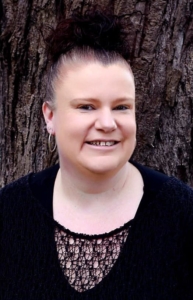 Leah has been with the Meredith Community Centre since September 2018.  Leah has Management experience along with a strong community focus.  Having lived in the Golden Plains Shire for many years, Leah has a desire to assist the community in any way in which she can.  Leah's background is extensive and her knowledge stretches from small business to computer literacy, public speaking, management and administration. Leah has tutored at the Centre for the past 12 months with the Be Connected Program and Digital Springboard through train the trainer programs. She continues to broaden her knowledge to pass on to the Community and welcomes the challenge of new learning to share.
Childcare Nominated Supervisor
Jo has extensive experience working in the childcare sector. She holds a number of Childcare qualifications including her Advanced Diploma in Childcare. Jo has a wonderful ability to cater for the needs of the children at a variety of ages in her program She has the ability to cater to the needs of different children and families to get the best possible outcomes for them.  Her experience working in the HIPPY program at Glastonbury Child and family services has helped her understand not only the needs of the children attending our service but an empathy and understanding of the families as well. Her dedication is obvious when you see her interacting with the children.
Volunteer Administration Officer
Cath Frith joined us in May of 2021 as a volunteer. Cath brings a wealth of knowledge to our team with a background in teaching and events across a plethora of industries. Cath is currently working with SEDA college as an Education Engagement Assistant working with students in Years 11 & 12 in Ballarat as well as working as an admin assistant in our office.
Deb Hobbs joined our Childcare team in February 2022. Deb has many years of Childcare experience and loves nothing more than the opportunity to be a part of a child's life. Deb holds a Diploma of Children's Services and her warmth and experience is evident as you enter our childcare room.
We have wonderful tutors with skills and knowledge in their special subjects ready to share with you in our classes.  They teach everything from technology subjects through to arts and crafts. They are passionate about passing on their knowledge to you.