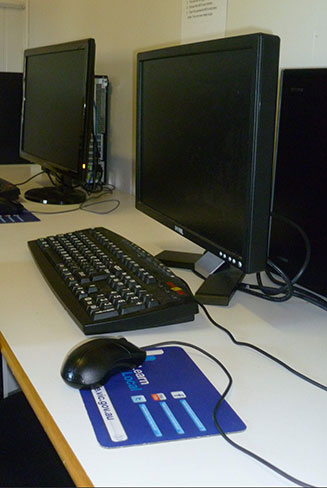 Computer classes are offered during the year and conducted in the computer lab. We have both PC's and laptop computers for use by students or if students prefer they can bring in their own laptops. Outside of times when computer classes are held, computer and Internet is available to the general public at $2.00 per hour plus the cost of printing. 
The lab is also available to hire for meetings and activities where computer access is required. There are 5 PC's and a further 3 laptops available with Windows 10 and Office 2016. Internet access is  available and also a presentation screen .  
If you would like to make an enquiry about booking any of our facilities please use our online booking form or give us a call on 5286 0700.