We have great craft and art classes through out the year as well regular groups meeting to develop new skills, and work on their own projects and enjoy a cuppa and chat.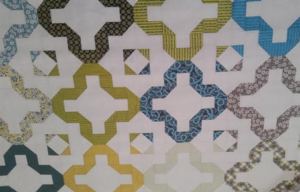 Save
Save
Save
Save
TWISTED LOOPS QUILT
A modern quilt of twisted geometric loops, make the loops in individual colours, or make it simple.
Date: Wednesday September 6th
Time: 10.00am-3pm
Cost: $40   Materials list available on enrolment
Save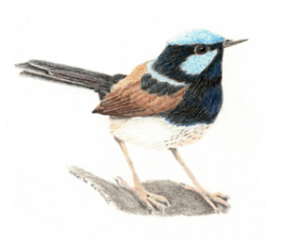 Save
Save
Save
Save
Save
Save
Save
Save
COLOURED PENCIL DRAWING
Use pencil to create a realistic blue fairy wren drawing. Please collect materials list prior to the class.
Dates: Friday  August 18th
Times: 9.30am  to 12.30pm
Cost: $40.00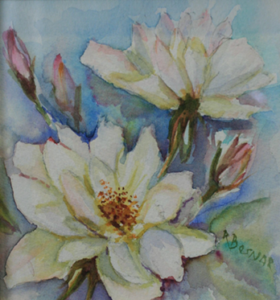 Save
Save
Save
Save
Save
Save
Save
Save
Save
WATER COLOUR
Explore this wonderful medium of watercolour, choose landscape, still life or a flower piece. Materials cost $10  for paper for two paintings. If you have watercolour paints and brushes please bring them along.
Dates: Friday  September 8th
Times: 9.30-12.00pm
Cost: $40
Save


Save
Save
Save
Save
Save
Save
Save
Save
Save
Save
CALLIGRAPHY

Calligraphy comes from the Greek for "beautiful writing". Scientific research has found that writing skills are linked to the building of vital neural pathways associated with language and ideas. So knowing how to draw letters can help to build brainpower! And this course is designed to introduce beginners to the art of the written word, help them to improve their handwriting, or produce art work and written documents for special occasions. This course includes, the three basic calligraphy styles – foundational, italic and uncial, how to use pen and ink to create simple decorations and borders and  simple layout exercises so your writing looks good on the page.
Date & Times: To be confirmed
Please watch for confirmed details in the Meredith News and our website and Facebook page.
REGULAR CLASSES
Knitting & Crochet get together group
All welcome, no previous experience needed! Join this fun group of like minded crafty people by bringing  your own project along. Start a new one or finish all of those unfinished ones at home.
Dates:  Wednesday  mornings from  July 19th
Times:  10.00 to 12.00pm
Cost:     $3 per session
Creative painting, craft and UFO's

Date: Meets Fridays during school terms
Time: 9.30-11:30 am
Cost: $ 3.00 per class
Join a group of like minded crafters for a social and fun session. Bring along your unfinished projects, or start something new.
Meredith Sew n Sews
Bring along whatever you are working on and join this group to get your projects completed in a friendly social setting. Great opportunity to complete those UFO's (unfinished objects)
Meets Mondays in the Studio, from 1.30—3.30pm
Saturday Art Group
Meets Saturday mornings 10.00 to 12.00.  Members work on their own projects. You are very welcome to join us.