MEREDITH PLAYGROUP
We are a group of parents who enjoy getting together on a Thursday, during the school terms between 9:30-11:30 at the Meredith Community Centre. The kids can play in a safe environment, we have an activity planned for each session & the parents enjoy a cuppa & a chat.
WHEN : Thursday Mornings – 9.30-11.30
WHERE: Meredith Community Centre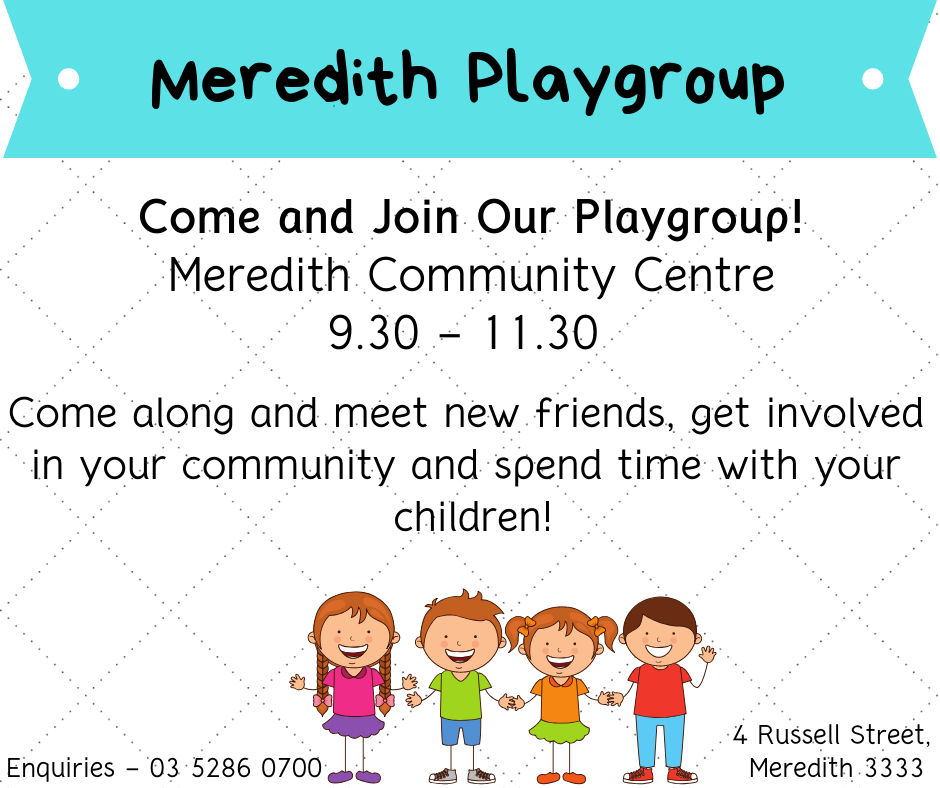 PARENTMEDIC – CHILDREN'S FIRST AID
WHEN: Tuesday, May 7, 2019
TIME: 12pm – 2pm
COST: $45 inc GST
Join Nea as she teaches Infant and Paediatric CPR, First Aid Management for Children's Illnesses and Emergencies, Safe Eating and First Aid for Choking, Identifying the Red Flags in Children's deteriorating Health, Identifying Breathing Difficulties and much much more.
This is a Child & Baby Friendly Event with plenty of space to play
BRANCH INTO MUSIC
WHEN: Coming in Term 3
TIME: TBC
COST: $96 for a 8 week program
Branch into Music offers the chance for parents/carers to explore and share the joy of music with their babies / small children. However to describe these practical, thirty minute classes as music classes does not do justice to the carefully planned activities that explore critical aspects of a young child's development. Early literacy and numeracy, along with fine motor skills, self-awareness and self-expression are all covered in these action packed classes that never fail to capture the hearts and imagination of those who are young and young at heart