Our occasional childcare service provides short periods of care for children under school age. Therefore families can access occasional care on either a regular or irregular basis. Parents use occasional child care for a variety of reasons, due to casual, shift-work or part-time work; respite care; crisis and emergency care, shopping or attending appointments. We are now pleased to be able to offer enrolment and booking online through My Family Lounge.  Please go to our Childcare enrolment page for more information and registration details
Our service is licensed childcare and registered under the Department of Education and Early Childhood Development. Occasional care is available for those attending our courses and activities as well as those looking to place their children in a quality and caring environment while they attend to their own personal, working and family needs.
Occasional care gives parents and carers the flexibility to leave their children in an early childhood learning environment to socialise and interact with other children.  For additional information and assistance you can also visit the My Child website.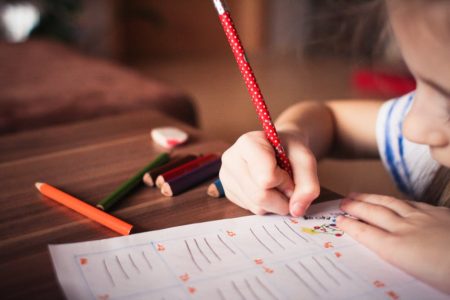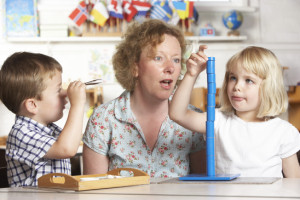 Our Friendly, Qualified staff
We have experienced and qualified childcare workers. Jo our service Coordinator and Cate her assistant are committed to providing a quality service in a warm friendly environment. Our program is designed to meet the individual needs of your child and the needs of the group. We welcome you to come and visit the centre and talk to our staff. Feedback from parents/carers is encouraged and welcomed.
Service times
We have changed our program times in 2019.  Due to the success last year we will continue with the longer sessions. Our bridging session for Kinder aged children so that parents can collect the Kinder children and their older school-aged siblings together at School pick up time will run provided there is sufficient numbers.
Most families make a permanent booking throughout the term and we ensure there are places for those needing care on a casual and emergency basis. The centre is approved to provide carers with the opportunity to access the Childcare Subsidy. As a result, this assists in making care in our centre affordable.
Please note that we are implementing a cancellation fee for booked sessions this year which will be of half of the session fee.
The service operates during school terms only.
Session times for 2019
Day

6 month to 5 years

Duration 

  Monday

9.15 to 1.45 pm

4.5 hrs

  Tuesday 

9.15 to 1.45 pm

4.5 hrs

  Wednesday

9.15 to 2.15 pm

5 hrs

  Friday

9.15 to 2.15 pm

5 hrs

After kinder session 4 YO only 

Monday

2.00 to 3.15

1.25 hour

Tuesday 

2.00 to 3.15

1.25 hour

Thursday 

2.00 to 3.15

1.25 hour